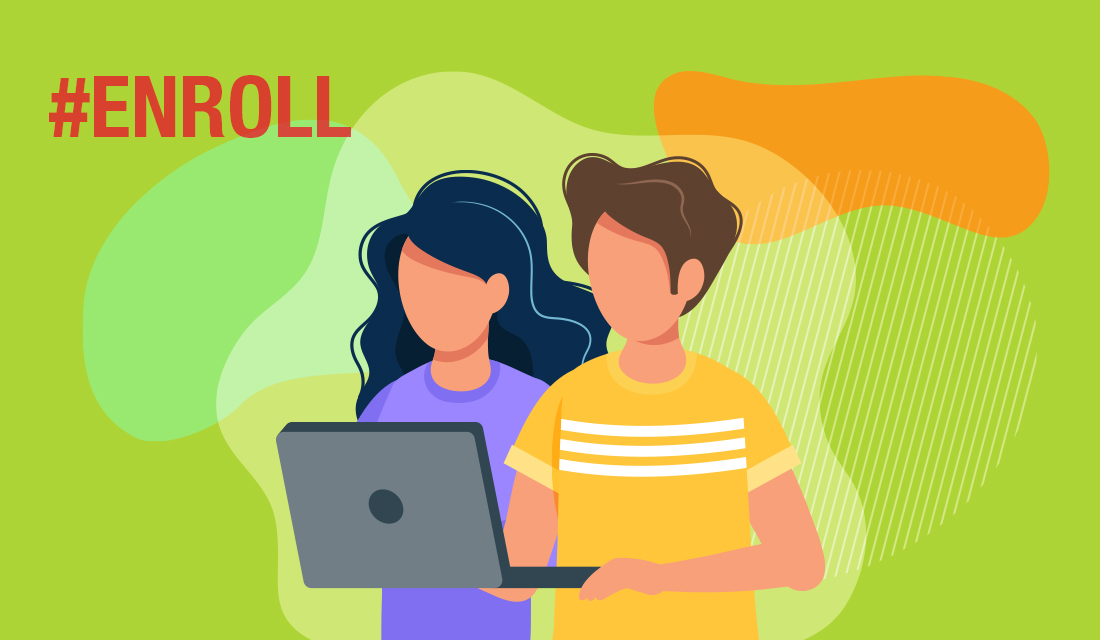 Log in to your Back Office using your Affiliate ID and password (visit

us.ganoexcel.com

). If this is your first time logging in, see

How to Log Into the Back Office

.

Once you have logged in to your Back Office, you will see a column of options listed on the left side of the screen. Near the center of this list is an option called "Enroll" with an icon of a person with a plus symbol. Click on this icon.

A pop-up will appear to begin the enrollment process asking for the enrollee's country of residence. The Back Office can be used to enroll Affiliates that reside in the United States, including Puerto Rico, and Mexico. Select one of these options to proceed. To enroll someone residing in another country, you must contact the local Gano Excel office in that country to enroll.

The pop-up will close, but your enrollment process has begun. To continue, look at the block that says "New Enrollment" and click the button that says "Start Enroll."

A new pop-up will appear to guide you through the enrollment process. The first step is to read and agree to comply with Gano Excel's Statement of Policy that applies to the enrollee's country of residence. You can read this policy by clicking the red text that appears under "Gano Excel Terms of Affiliation." When you are ready, click the checkbox to confirm you have read and agree to comply with Gano Excel's Statement of Policy. Then, click "Next."

You cannot change the country of residence here. To start over, click the circled "x" in the top right corner to close this pop-up and begin again with step two listed above.

Now is the exciting step of selecting your enrollment package. If you already know what package you'd like to enroll with, scroll to that option and click the button at the bottom of the box. In some cases, this will be a selection to receive the package in English or Spanish. Then, scroll to the bottom of the page and click the button that says, "Next." If you need help deciding what enrollment package is the best fit for you, take a look at our

Enrollment Package Guide

.

Enrolling with the "Build Your Own" option involves a couple of extra steps. To walk through this process, see our Enrollment Package Guide.

Once you've selected your enrollment package, you will be asked to provide some basic information in order to set up your enrollee's account. The first set of information includes his or her name and contact information.

Fill in the fields for First Name and Last Name. You can add a middle name if applicable.

Enter your enrollee's Postal Code (ZIP code) and click the button on the right that says "Search." A City and State result will appear. Clicking this button will enter this information into your form. You can also click on the text "Click here to Enter Manually" and fill in this information how you want it to appear. Complete your enrollee's address by adding the Street Address. If applicable, add your Apartment/Suite number. When done, click the button below that says "Validate."

You will see a pop up with a USPS validated address alongside the one you entered. You can choose to use the USPS validated address or stick with the one you entered. A USPS validated address reduces the risk of your packages being delayed or lost. Gano Excel is not responsible for delayed or lost deliveries due to using an incorrect address.

Provide a telephone number where your enrollee can be reached. You can also provide an email address.

As the sponsor of your new enrollee, your Affiliate ID and sponsor position will be filled in automatically. You will also see a field to enter your enrollee's social security number for tax identification purposes.

Entering this information will initiate the SSN verification process, which will allow your enrollee the freedom to earn compensation from Gano Excel without restriction.

In the Demographic Information section, you must select the language your enrollee prefers. You can also enter your age and gender to help the company keep accurate demographics of our Affiliates.

Set up a password for your Back Office. Select a password to keep your online account secure. Write it down to help you remember. Confirm your password and click "Next," to move to your AutoShip selections.

Now is the time to set up your enrollee's AutoShip profile! Starting with AutoShip allows your enrollee to receive a selection of products automatically each month, as well as earn Rewards Points toward free products of his or her choice. Depending on the enrollment package you selected you may be able to skip this step. If you selected to start your Gano Excel business with one of our Smart Start options, this step is required.

To set up your AutoShip now, start by choosing which products you want to receive each month. The prices and PV/CV information per box is listed for your convenience. Next to each item you want to add to your order, enter the quantity of the item you wish to receive.

If you have selected a Smart Start option, remember that these options have a minimum PV requirement to set up your AutoShip. You will need to adjust your items and/or quantities to reach 30PV for a Smart Start enrollment or 100 PV for a Smart Start Plus enrollment.

Select the date you would like your first AutoShip to process. This will be the date that your enrollee's payment is charged each month.

Select your enrollee's shipping address. You can click to use the address you entered in the previous step. You can also enter a new address if you would like. This address must be validated in order to complete your AutoShip. You must enter a valid shipping address even if you wish to pick up your order at a Will Call center. You will have the option to select Will Call to pick up on the next step. Once your AutoShip profile is set up, click "Next."

Now is the time to select your shipping method and complete your payment information.

First, select a shipping method for your enrollee's initial order. Your order details are shown for you to review. You can choose to have the order shipped via a carrier (USPS or FedEx), or to pick up your order from a Will Call center at no extra cost.

To have the order shipped, click "Use My Address." A drop down menu will appear with several shipping method options available, along with prices listed for your convenience.

Selecting to ship via USPS is not insured. By selecting this option, you understand these risks and Gano Excel will not replace any lost items when this method is selected.

Selecting to ship via FedEx will also give the option of requiring a signature. If you want to require a signature upon delivery, click this box. Requiring a signature means that someone must be physically present to accept the delivery. This reduces the risk of your package being lost or stolen after being delivered to your address. Clicking this option will add $4.70 to your shipping fee for this service.

To pick up your order at a Will Call center, click "Will Call Address." A pop up may appear with information about our Will Call centers. Please read this announcement and click "OK."  A drop down menu will appear that lists the available centers where you can pick up your order. Select the center that is most convenient for you.

Next, if your enrollee created an AutoShip profile, please repeat the process of selecting a shipping method for your enrollee's future AutoShip orders.

Lastly, enter your enrollee's payment information. You will need a credit card to complete this process.

If your enrollee's primary address is the same as the one associated with the credit card you will be using, you can click "Use My Address" and the information will fill out automatically for your convenience.

Next, enter information from the credit card, including the name as it appears on the card, credit card number, validation number (usually appears on the back of the card), and expiration date. Once this information is complete, click "Next" to confirm your enrollment!

Review your information on this page to complete the enrollment process.
Note that to make changes to any section, you can click "Edit" in the top right corner of that section. This will take you back to the page where you filled out this information, and you will need to click "Next" through the remaining steps in order to return to this confirmation page.

Take a moment to review Gano Excel's Return Policy at the bottom of this page and then click the box to confirm you (the enrollee) have read and agree with this policy.

Click "Submit Enrollment" to complete the process and place your initial order with Gano Excel. Your credit card will be charged at this time.

Congratulations on starting your Gano Excel business!