Introducing the ESP Plus!
July 3 (Cycle #761) to August 27 (Cycle #768)
Get ready for the deal of a lifetime! For a LIMITED TIME ONLY, we're here to supercharge your earnings with the phenomenal ESP Plus! It's time to increase your profits and experience an extraordinary 20% binary payout for a whole SIX MONTHS! Don't miss out on this incredible opportunity to take your financial success to new heights!
The ESP Plus provides you with an unparalleled range of amazing Gano Excel products. With the ESP Plus, you'll gain access to all the great products found in an ESP2 AND ESP3, plus some exciting additional offerings.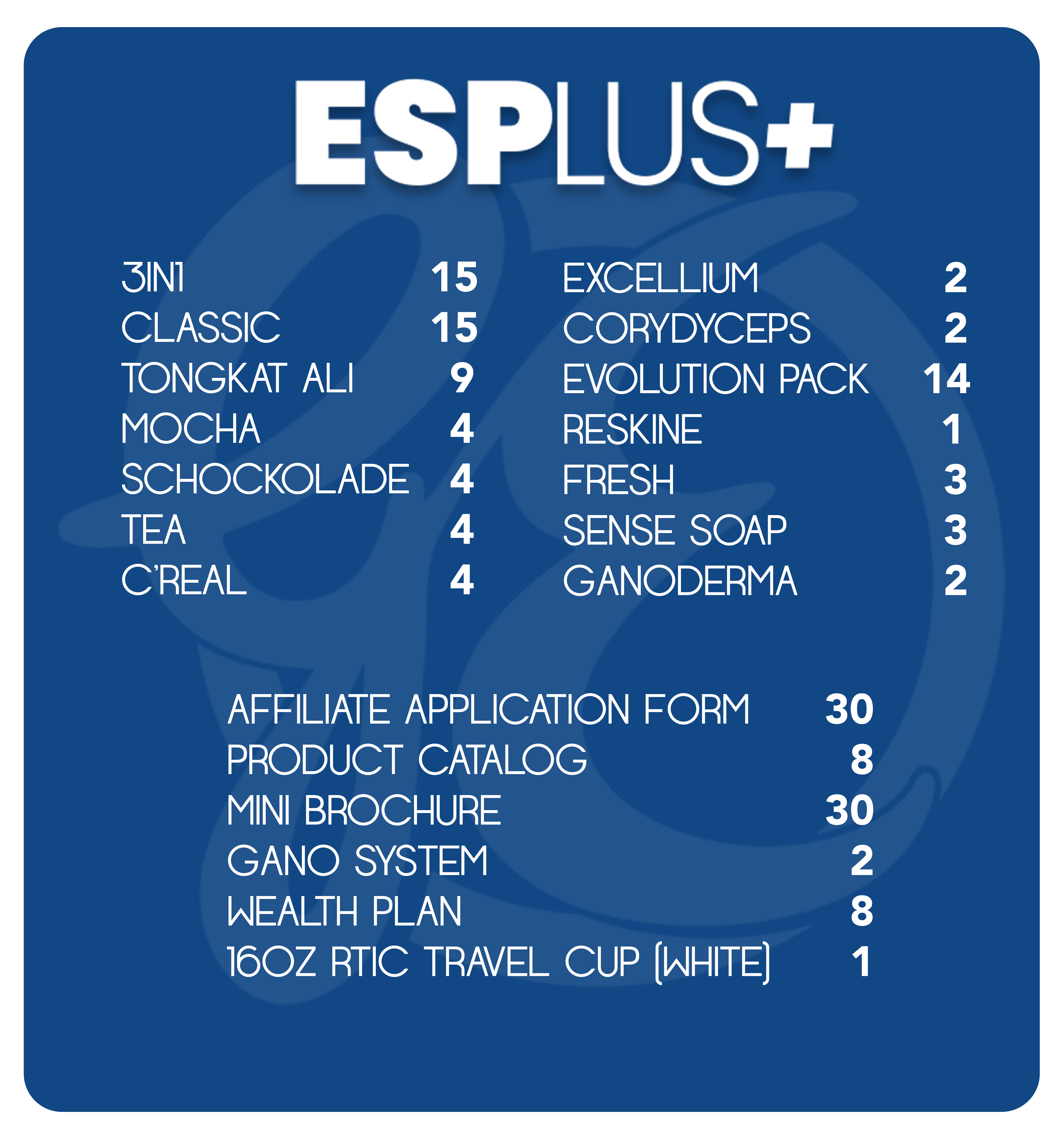 Unlock the power of the ESP Plus for just $1,600, accompanied by 800 personal volume (pv) and commissionable volume (cv) points. This investment in your future is your key to maximizing your earnings potential and seizing the incredible benefits of the Gano Excel opportunity.
Hurry, this incredible promotion runs from July 3 (Cycle #761) to August 27 (Cycle #768). ACT NOW and start enjoying the immense financial rewards that await you. Don't wait for tomorrow when you can start building your brighter future today!
Take the leap and seize this extraordinary opportunity with ESP Plus!